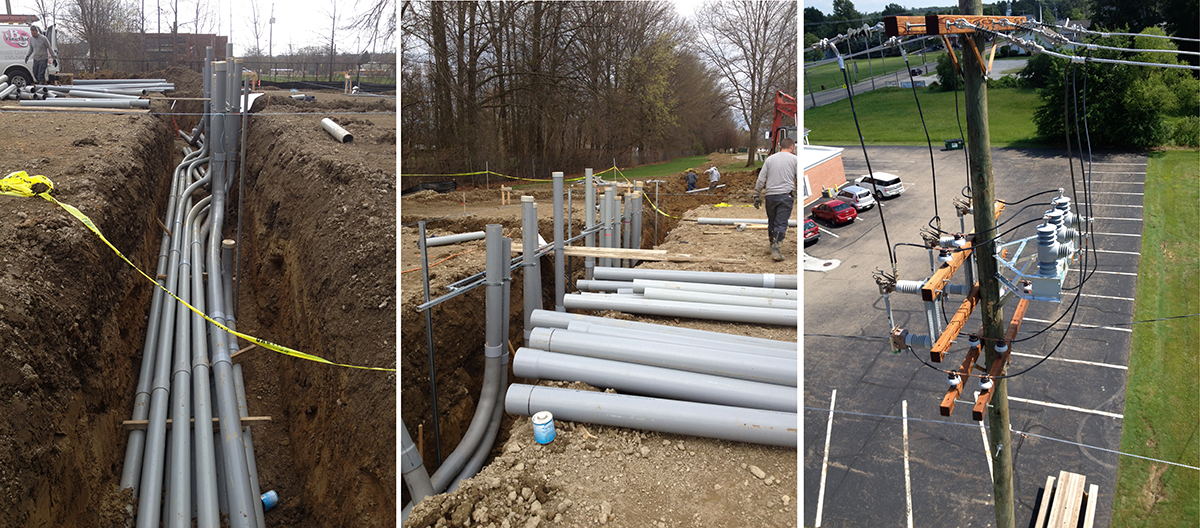 For more than 20 years, B&J Electric of Poland, Inc. has completed projects for the Northeast Ohio Medical University (NEOMED). In January 2014, our team of certified electricians started work on a new campus-wide underground 12470-volt primary distribution system.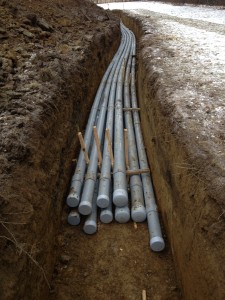 NEOMED needed to upgrade its electrical system to accommodate its expansion, including the addition of new buildings on campus, as well as any future expansion over the next several years. The system would power on-site apartments and all new buildings.
Project details include:
Loop-fed system
All necessary trenching
55,000 feet of medium voltage cable
Installation of equipment pads, manholes, and new switchgear
All needed excavation, splicing, and testing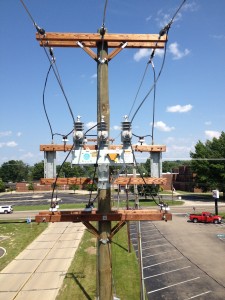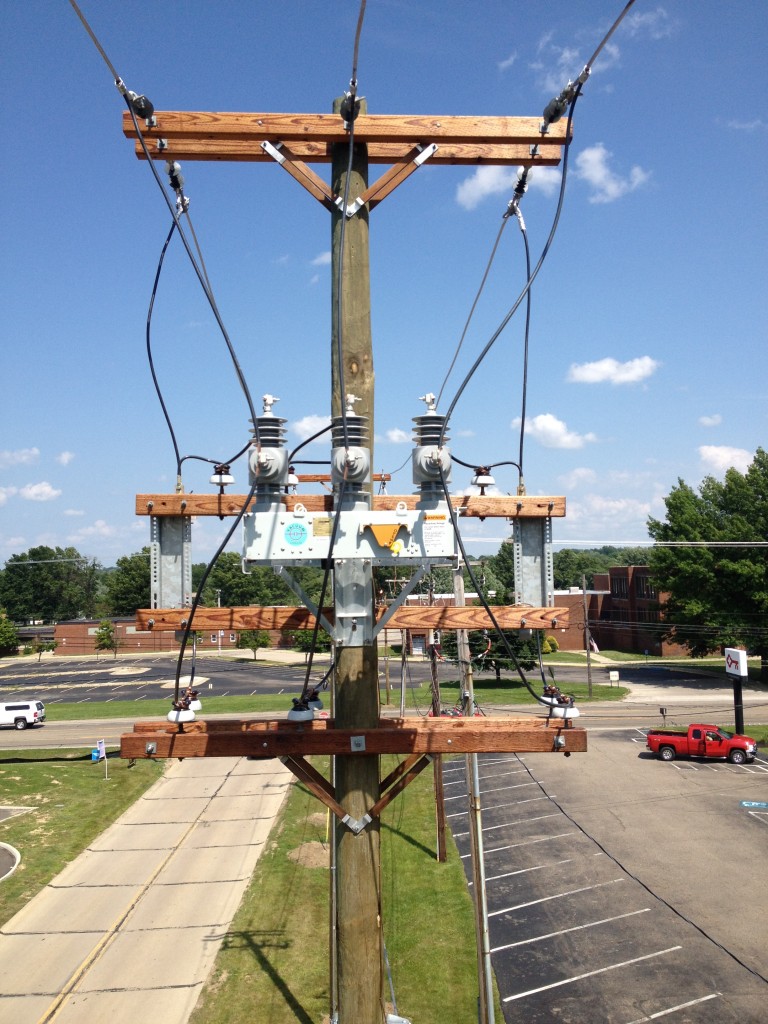 Despite a delay that put the project behind schedule by two months, B&J worked in below freezing temperatures and completed the work in six months, meeting the project's deadline.
"This project started two months behind schedule due to the consultants not being able to get the design completed on time. This forced the project, which was mostly exterior work, to start in January of 2014. B&J Electric worked outside in below freezing temperatures to get all the underground work completed. This project had a drop-dead date of July 4, 2014 to be completed. Their work was flawless and timely. With the bad start, I could not be more pleased with the results due solely in part to B&J's project manager and superintendent. I would highly recommend them to anyone else and would certainly have them perform work here at NEOMED again." — Blaine Wyckoff, Director of Campus Operations, NEOMED
Other NEOMED projects include:
New emergency backup generator installation
Steam to hot water
Gross anatomy lab renovations