Since 1995, B&J Electric of Poland has maintained a strong working relationship with Kent State University. B&J has completed several projects for the university over the years at KSU's main and branch campuses, including a complete relighting renovation project at Dix Stadium, home of the KSU Golden Flashes.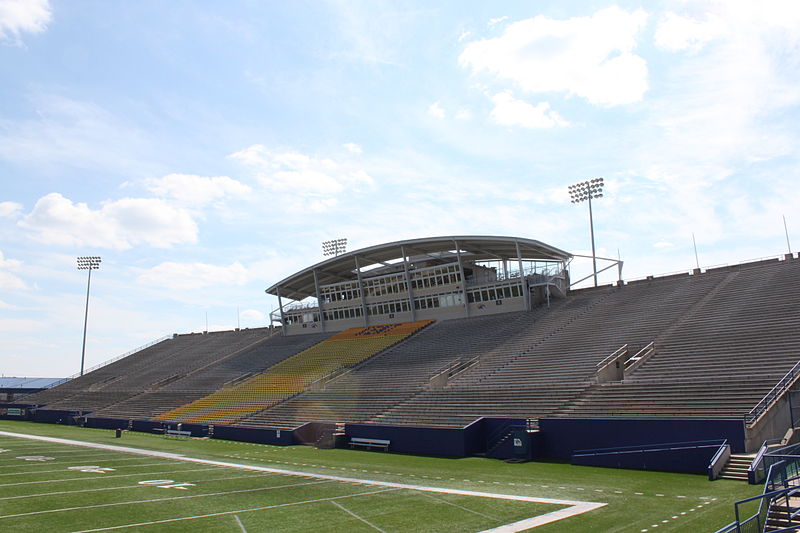 Major projects include:
Re-cabling of campus' entire high-voltage underground cabling system.
WKSU-FM radio station: Project completed in 1996. B&J converted a vacant restaurant located on state Route 59 to a fully functioning radio station. Since then, B&J has installed a generator at the station's current location at the northeast corner of Loop Road and Summit Street on KSU campus.
Dix Stadium: Project completed in 1998. Includes lighting and electrical system renovations, and installation of substation and distribution equipment.
Completed upgrades to 8B medium voltage loop and the electrical power metering system, and connected them to the power plant. 8B loop connects Nixon, Terrace and Verder halls, and the Art Annex. B&J replaced existing cables with modern cables to increase capacity and reliability. Project completed in 2010.
Schoonover Complex/Olga Mural Field: Complete permanent lighting installation.
Softball field stadium lighting and power for concession areas.
Stewart Hall: Complete renovation of the high-voltage system and the low-voltage communication system. Rewired entire building to suit any new applications. Stewart Hall became new administration offices.
Other projects include:
Library and Tri-tower renovations
Taylor Hall fire alarm upgrades
Chilled water distribution
Loop Road lighting renovations
Sidewalks at Loop Road lighting renovations
Poetry Park lighting
Prentice House renovation and lighting
Parking lot lighting
Capacitor bank and fire alarm upgrades at Trumbull campus