At B&J Electric of Poland, we employ highly skilled licensed electricians who have completed a four-year, state-certified apprenticeship program. Whether we are upgrading electrical receptacles in a house, upgrading a retail location's lighting system, or designing and building out an entire high-voltage cabling installation, our team of local electricians provides quality services in a wide array of options for your next project.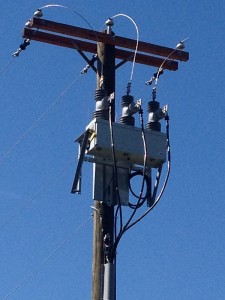 Our certified electricians are well qualified to perform any number of electrical services to meet our customers' specifications, including:
Indoor/outdoor lighting installation
Complete wiring and rewiring work
Project design and planning
High-voltage wiring projects
Transformer and generator installation
Underground wiring and conduit work
Large facility wiring and lighting projects, including retail locations, athletic stadiums, and parking lots
Fire alarm upgrades and renovations
Energy-efficient wiring and installation
And much more!
We provide first-rate wiring, cabling, infrared testing and troubleshooting services to customers in Ohio, Pennsylvania, and West Virginia.
Our licenses and certifications include:
State of Ohio Electrical Contractor (since 1978)
State of West Virginia Electrical Contractor (since 2008)
State of Ohio Electrical Inspector (since 1984)
State of Kentucky Electrical Contractor
State of Virginia Electrical Contractor
U.S. Department of Labor Mine Safety & Health Administration (MSHA) Qualified/Certified "Electric Surface" (high and low voltage) – Part 77.103
BWC State Certified Drug-free Workplace
Ohio counties of Mahoning, Ashtabula, Geauga, Summit, Trumbull, and Portage
Cities of Youngstown, Canfield, Salem, Steubenville, and Niles, OH
Village of Lisbon, OH
OSHA 10 and 30
Certified Ohio Department of Transportation contractor
Our services include: