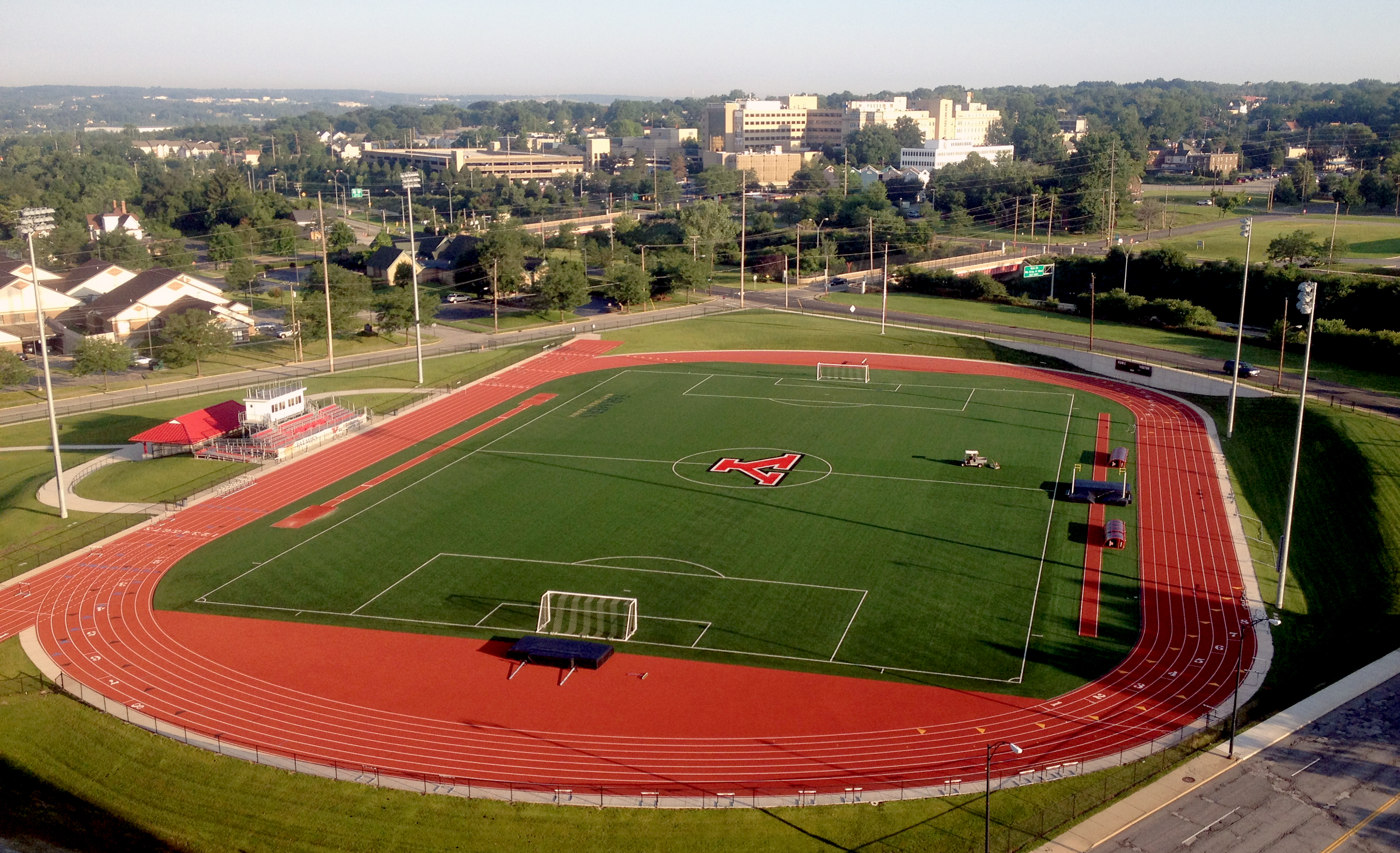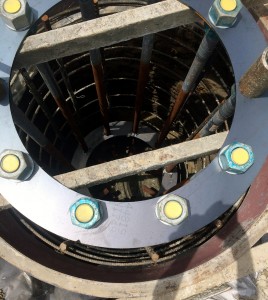 B&J Electric of Poland, Inc. has installed complete electrical and lighting systems for high school and collegiate level athletic stadiums. From football and baseball, to soccer and tennis, we install and wire lighting systems according to each customer's specific plan.
Projects can include:
Setting foundations and installing light poles
Running underground conduit wiring
Installation of control systems and power switches

We can also install control systems with cellular-controlled power switches, allowing for remote operation

Additional wiring for concessions, press box, rest rooms
Installation and wiring for sound systems
Kent State University
Dix Stadium:
Complete stadium lighting installation, including foundation and light pole installation with high-mass lighting.
Schoonover Complex/Olga Mural Field:

After the KSU baseball team appeared in the 2012 College World series, a permanent lighting installation was completed in time for the 2013 season opener.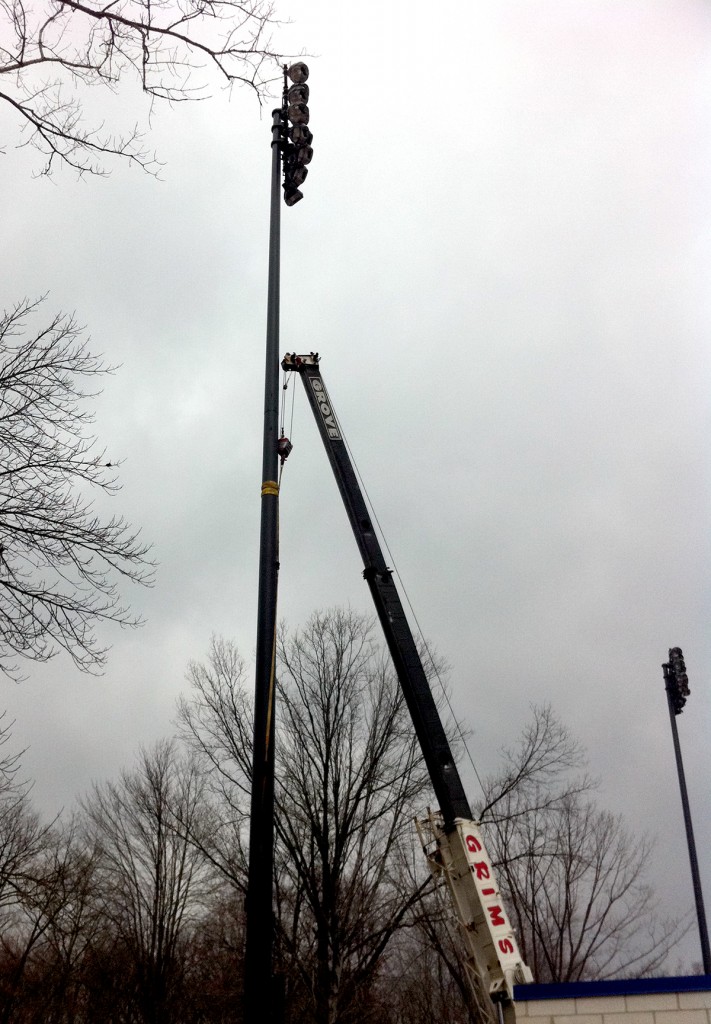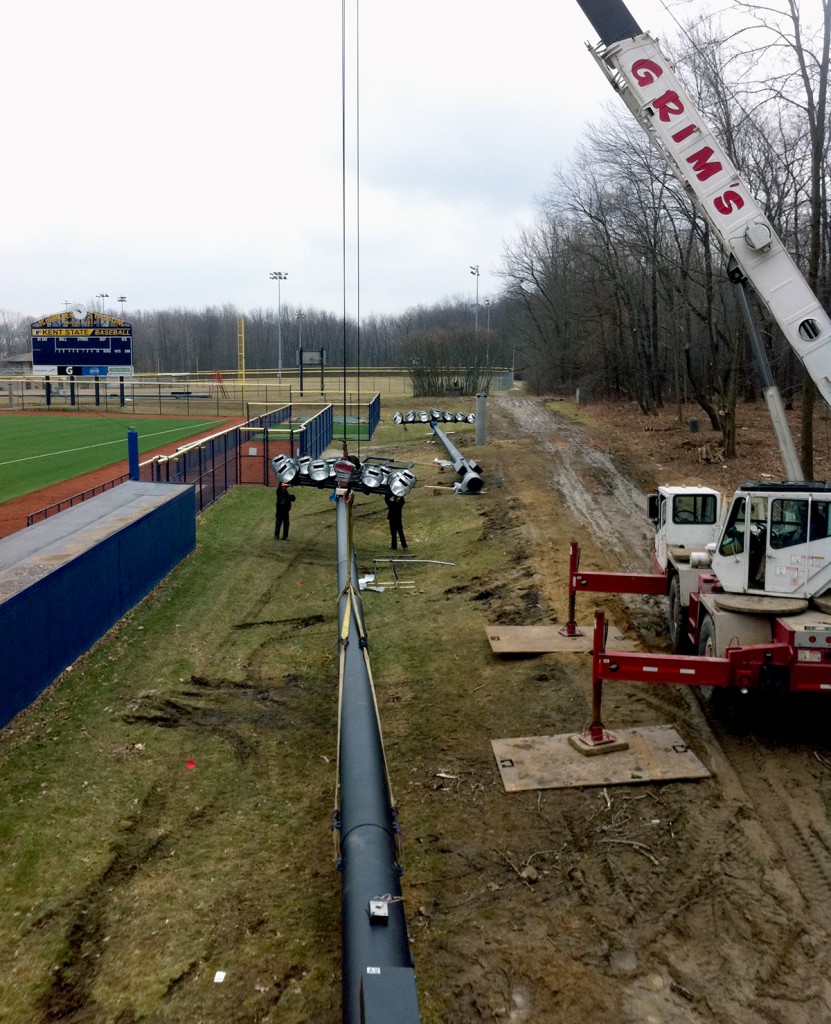 Youngstown State University
Stambaugh Stadium/Beede Field
Complete lighting installation for field area completed in time for the 2015-2016 football season, including two new and two relocated 140-foot light poles, as well as two cross-arm structures.
Registering at 100 foot-candles, the new lighting system meets NCAA's Best Lighting Practices requirements for nationally televised night games. YSU will now be eligible to play prime time playoff games.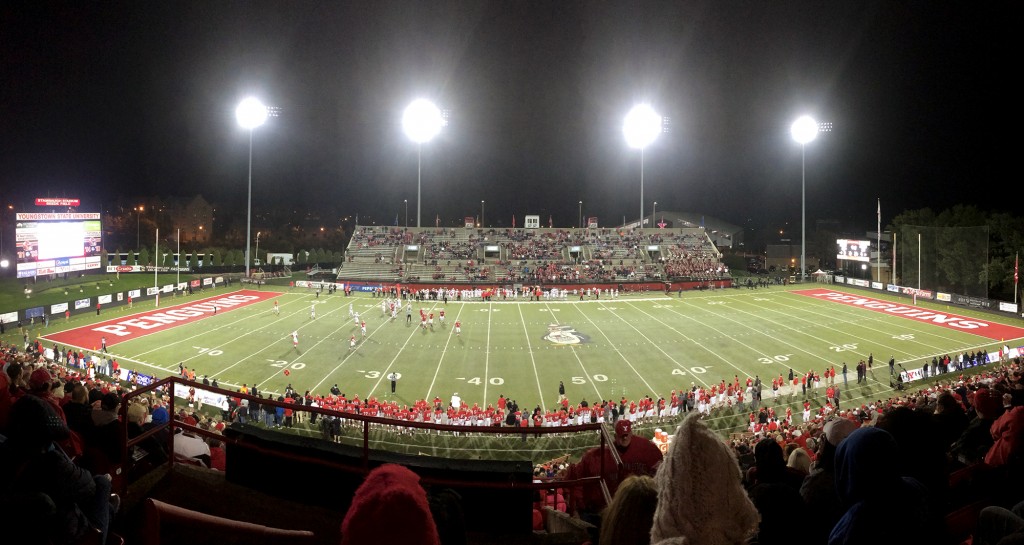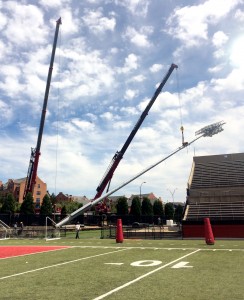 Other stadium lighting customers include:
Kent City High School – Kent, OH
Grand Valley High School – Orwell, OH
Springfield Local School – New Middletown, OH
Western Reserve High School – Berlin Center, OH
Campbell High School – Campbell, OH
Liberty High School – Youngstown, OH
Southern Local High School – Salineville, OH
Leetonia High School – Leetonia, OH
Lakeview High School – Cortland, OH
Jefferson Area High School – Jefferson, OH
North Royalton High School – North Royalton, OH